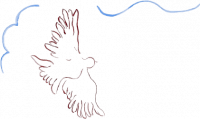 The Hotel Arvor

An intimate and quiet address
in the heart of bustling Paris
The Palais Garnier and the Sacré-Coeur Basilica, the Grands Magasins department stores and the Moulin Rouge… The Hotel Arvor combines the charm of a quiet street and all the entertainment of the 9th arrondissement.
Family-friendly and welcoming, it invites you to enjoy a peaceful break in a Paris full of life and possibilities. Behind its beautiful carved stone facade, it harbours warm spaces where everyone can feel immediately at ease.
Inspired by the spirit of the place, the artist Nina Koltchiskaia brought a romantic and natural touch to each of the spaces that is resolutely personal. Each unique room has its own ambiance. Of course, top-of-the-range services and amenities complete this offer, whether you choose the Hotel Arvor for your holidays or for a business trip.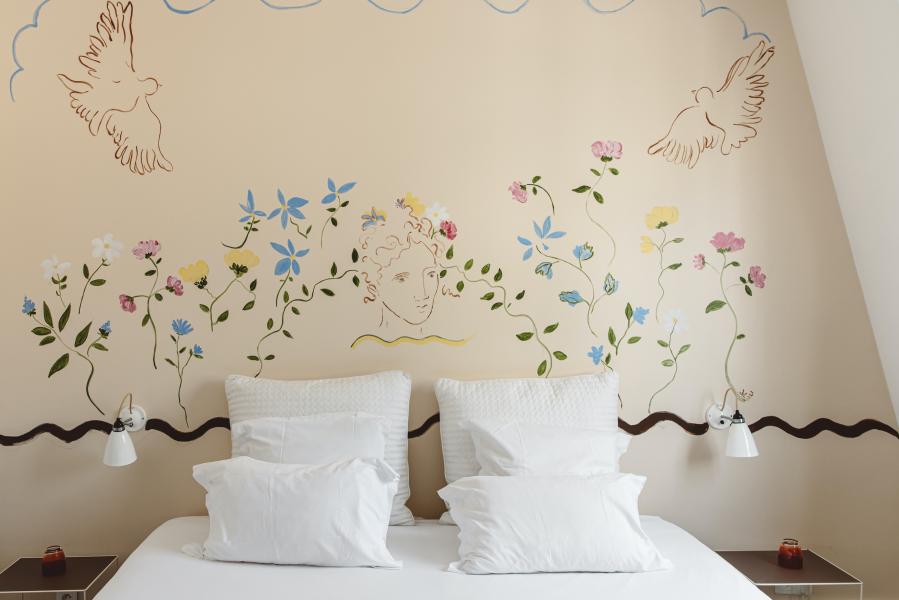 Rooms and Suites
All unique spaces to make your own
Peaceful, comfortable, and well appointed, our 30 rooms and suites, all different, invite you to relax in the heart of Paris.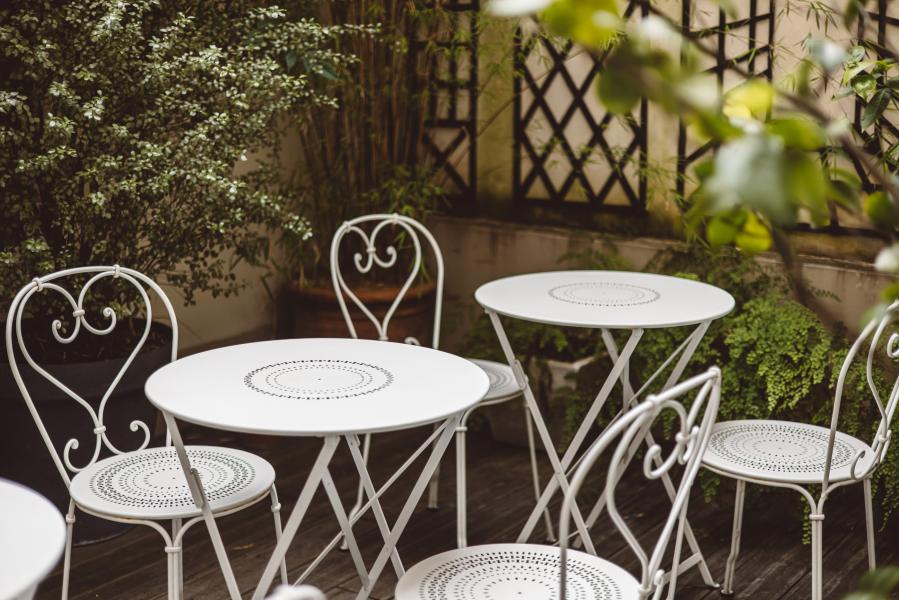 Hotel
Services and a team dedicated to your comfort
and well-being
We offer a dedicated and friendly team, a patio, gourmet breakfasts, air conditioning, luggage storage and many other services. We do everything we can to ensure your comfort.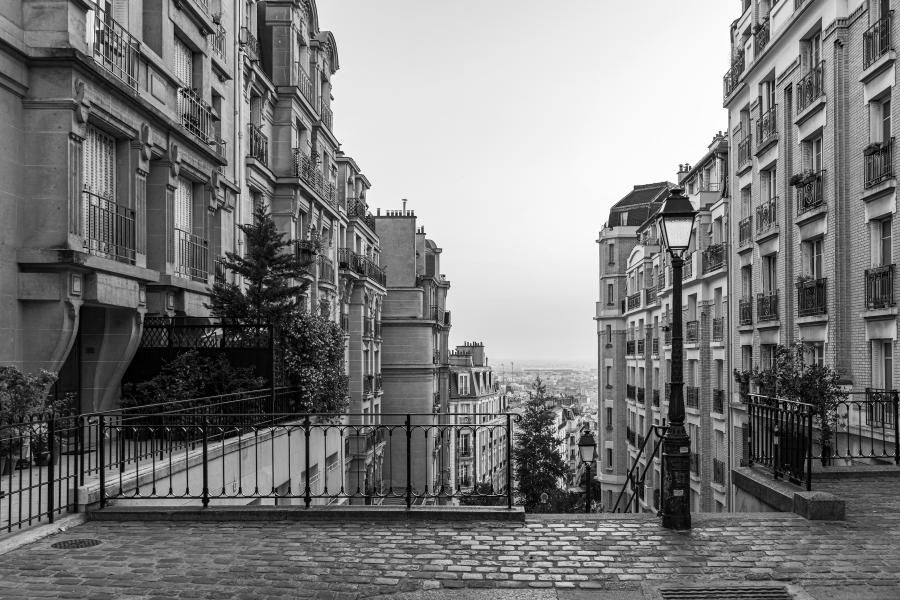 Location
All of Paris is accessible to you
Tranquil yet vibrant, close to renowned cultural and shopping venues, and having convenient proximity to public transport, the Hotel Arvor enjoys an ideal location in the heart of one of the most exciting districts of Paris.
Exclusive Offers
The best rates for your stay in Paris