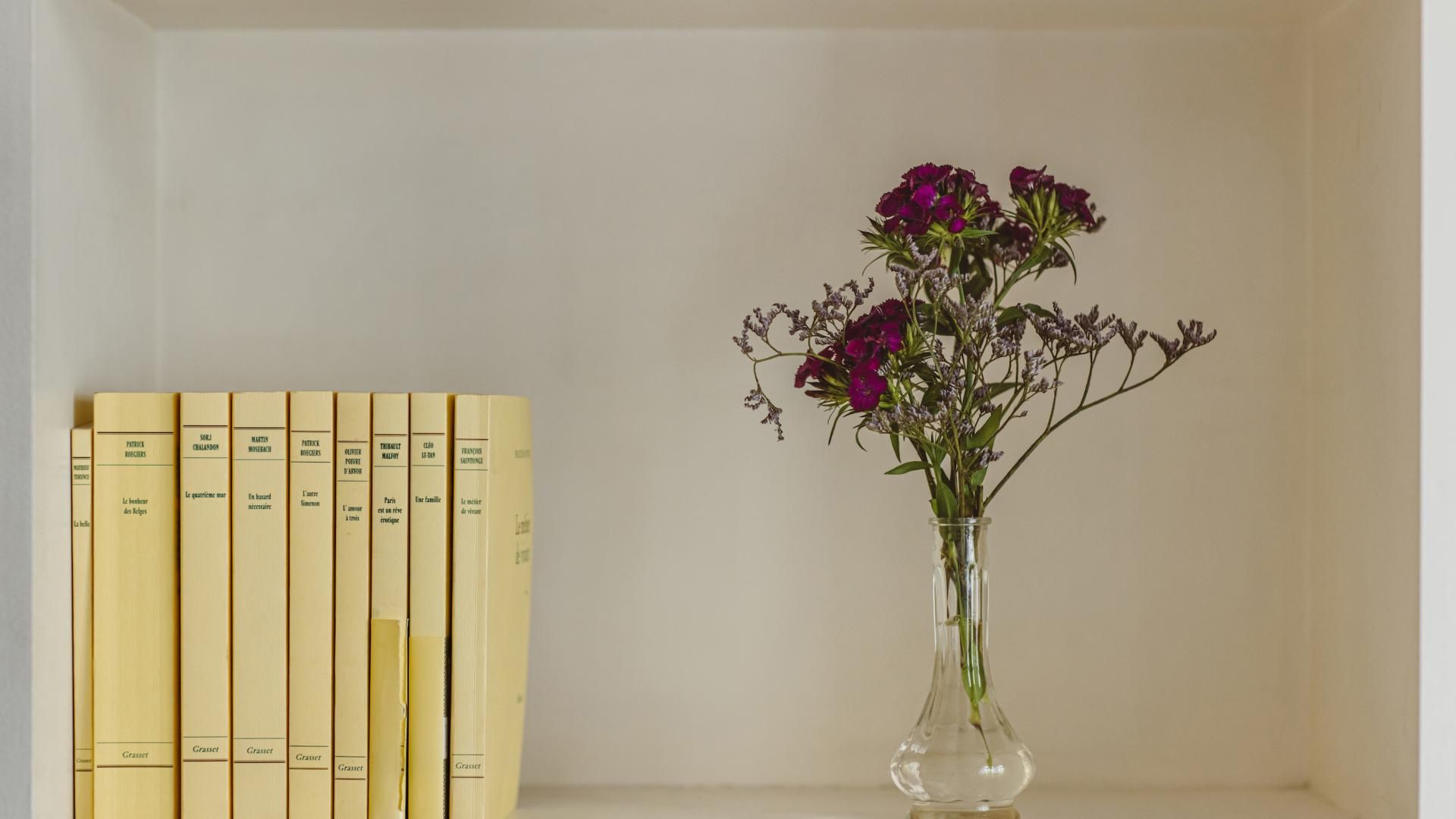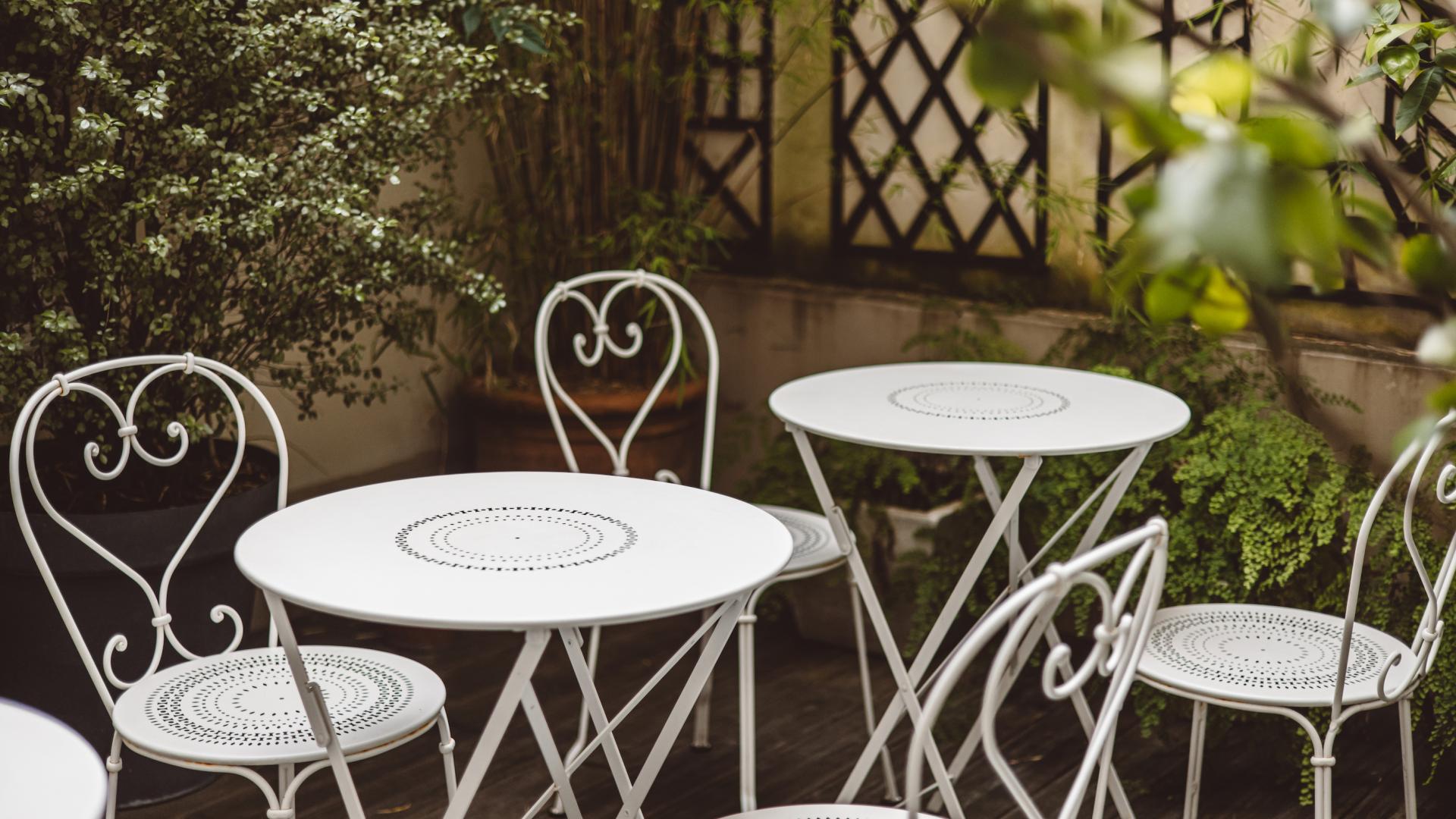 Hotel and
Services
For your comfort…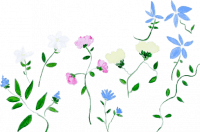 Much of the personality of the Hotel Arvor results from its location. It is situated in a small corner of picturesque tranquillity adjoining the Place Saint-Georges, and yet is in the heart of SoPi, one of the liveliest districts of Paris. Since it was established, the hotel has cultivated this paradox between a perfectly centralised location and an intimate and family atmosphere. However, a fruitful encounter gave the hotel the distinctive identity it enjoys today. At the height of the 2020 health crisis, the hotel was forced to close its doors. A neighbouring artist, Nina Koltchitskaia, was looking for a studio. The hotel owner offered to let her use the well-lit suite on the top floor. Inspired by her surroundings, Nina gradually overflowed the boundaries of her canvases to apply her inspired vision to the hotel's spaces. A touch here, a fresco there, her work does not overwhelm, but is designed to bring new energy and poetry throughout. Thus, when the Arvor reopened its doors, it revealed a new charm and a unique look that is both uplifting and inviting.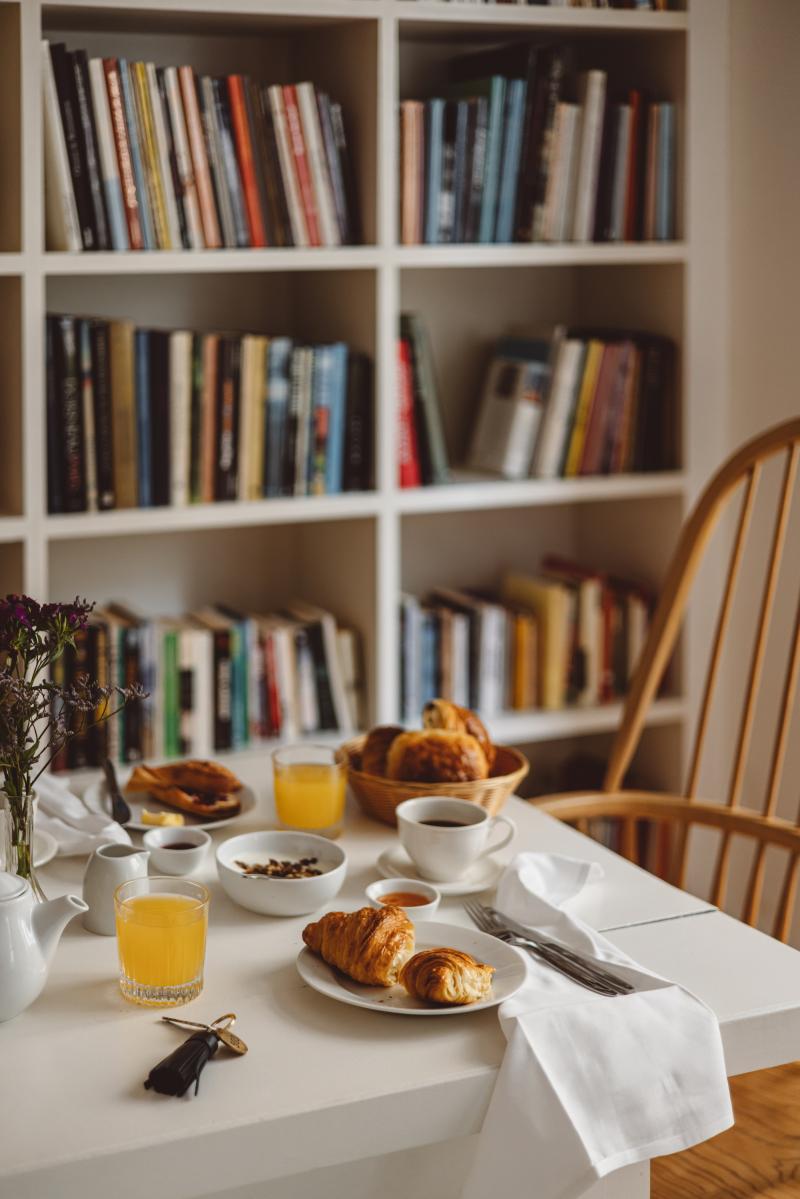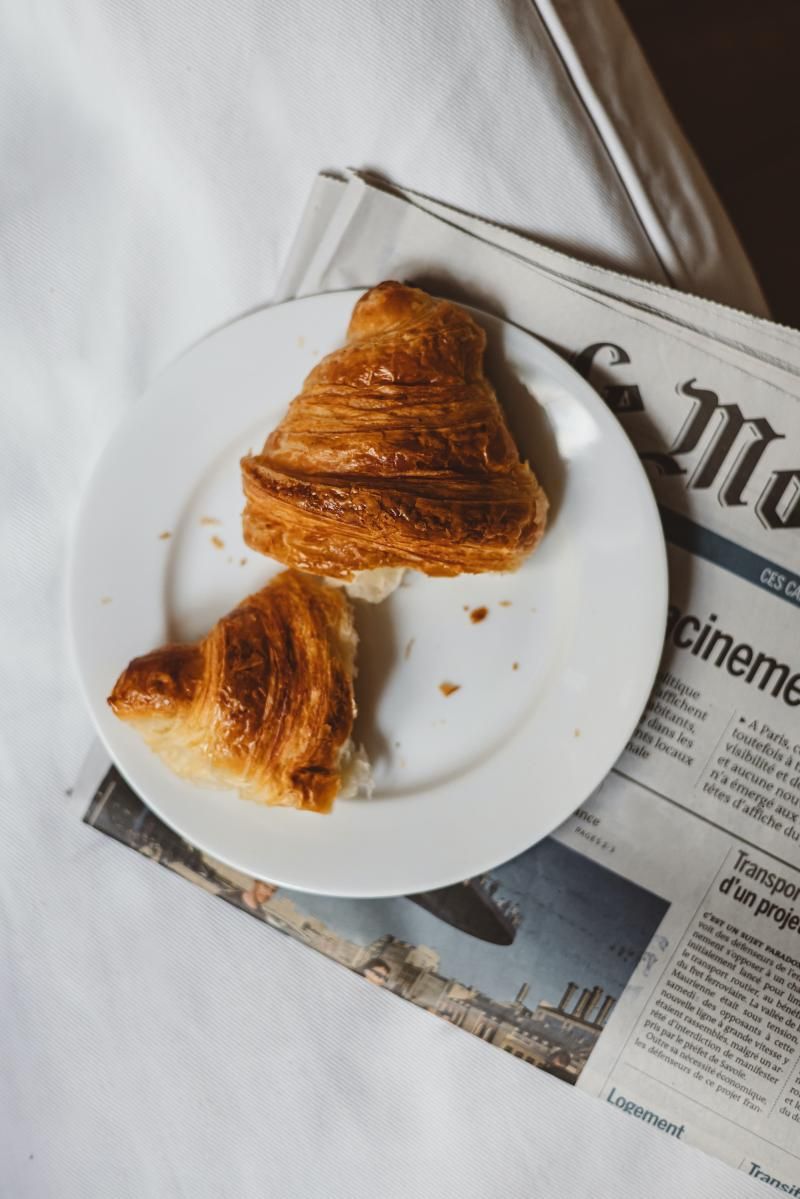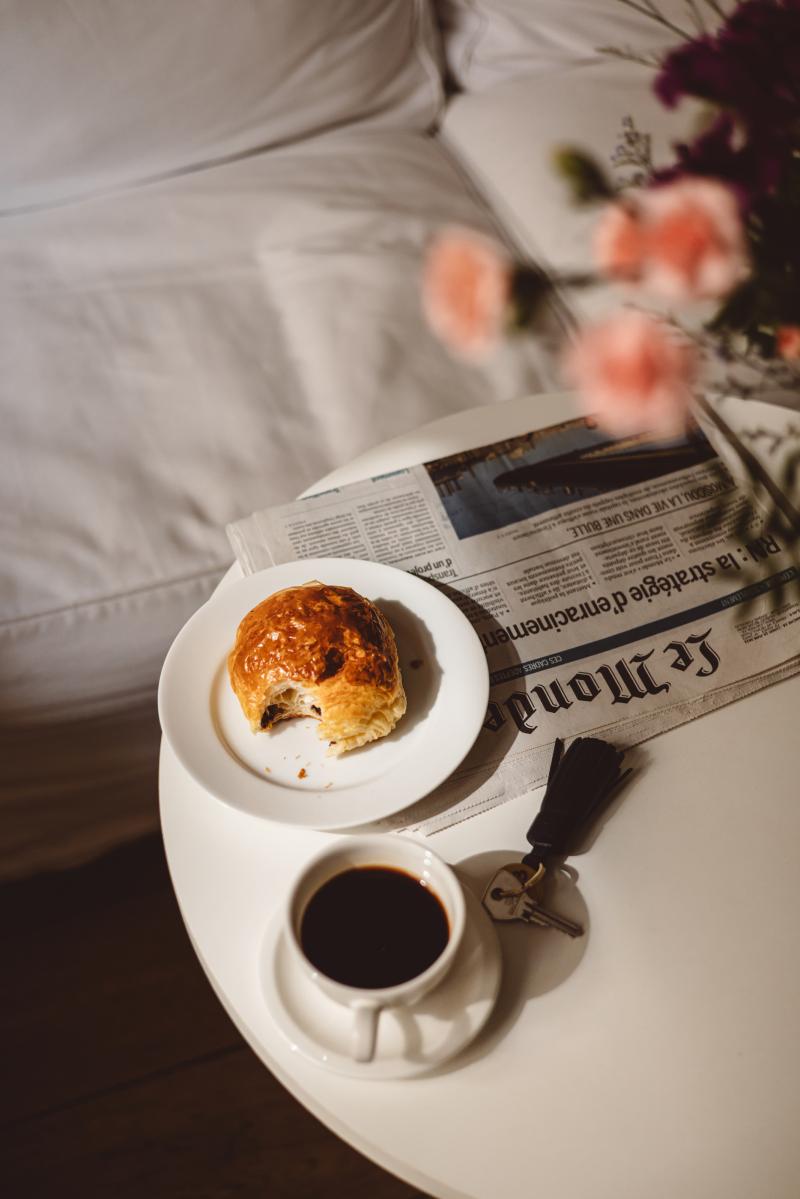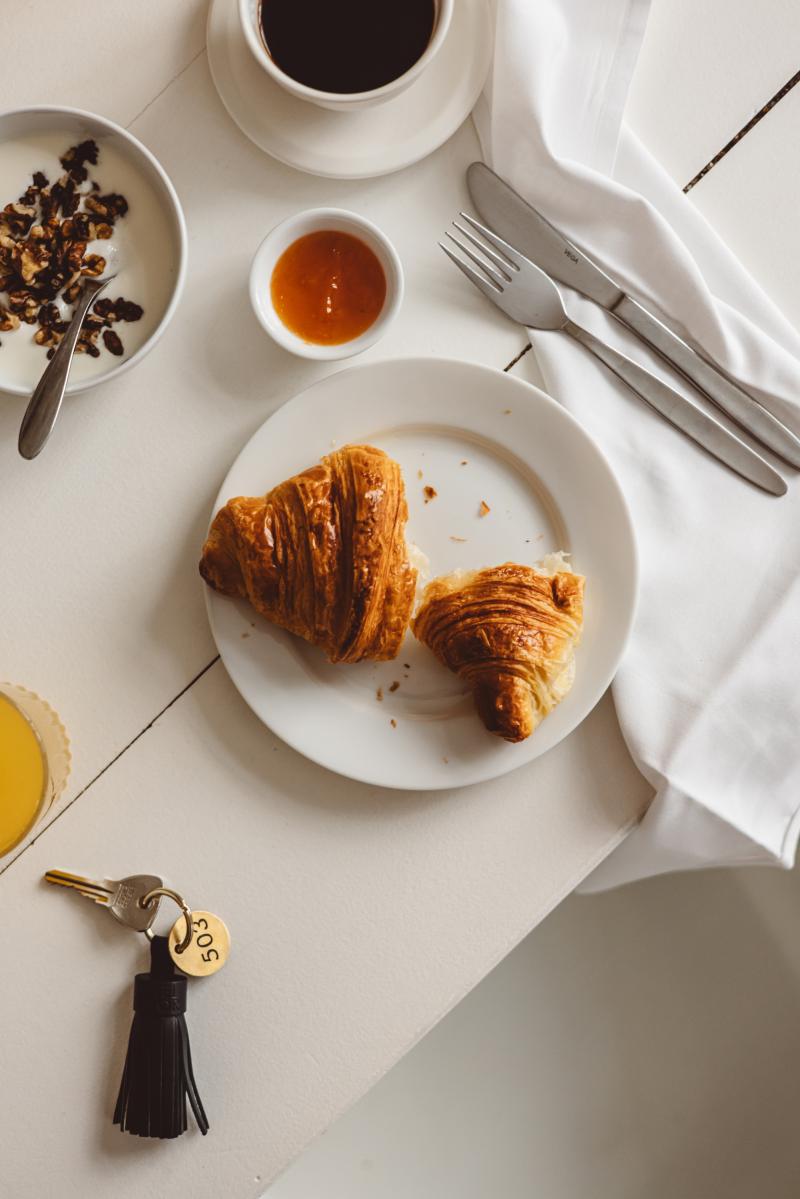 Breakfast
From 07:00 to 10:30
Start the day on the right foot… The most important meal of the day… Forget all the dry recommendations and focus on the essential: pleasure! Make yourself comfortable in our breakfast room. Bathed in natural light, it perfectly combines calm and conviviality. The enticing scent of a gâteau fresh from the oven and viennoiseries still mouth-wateringly warm, the subtle fragrances of freshly squeezed orange juice and homemade jams, the incomparable flavours of organic breads from the nearby bakery and freshly prepared eggs make up an irresistible temptation that incites one simple desire: to feast.
Our buffet welcomes you from 07:00 to 10:30. Early risers, ask us for a tea or coffee to take away!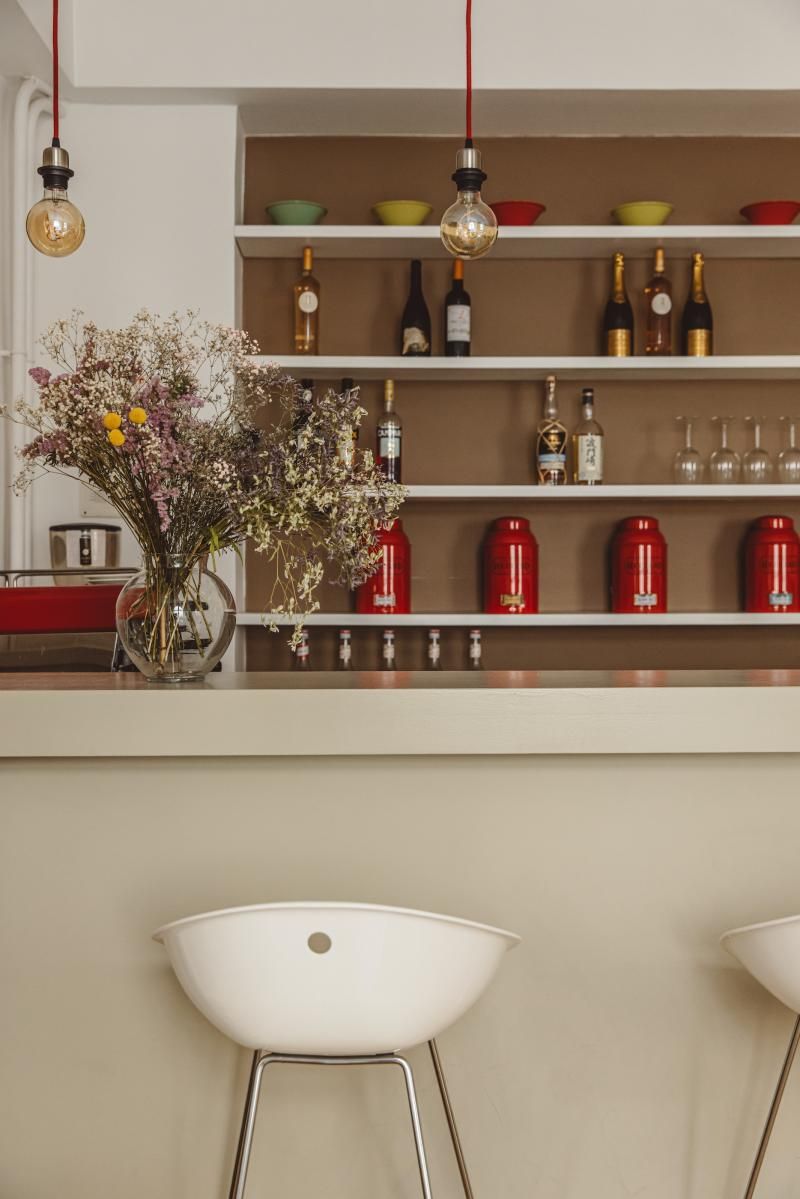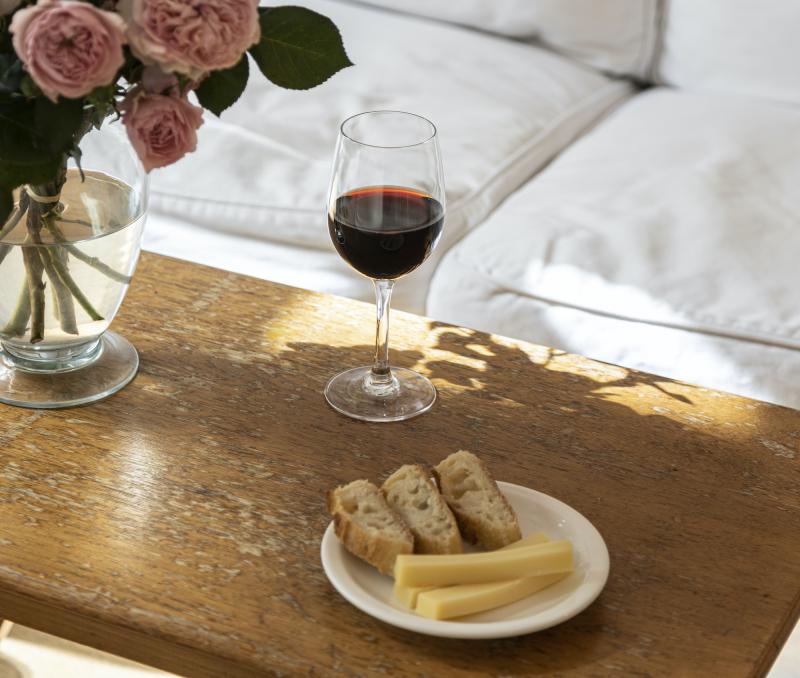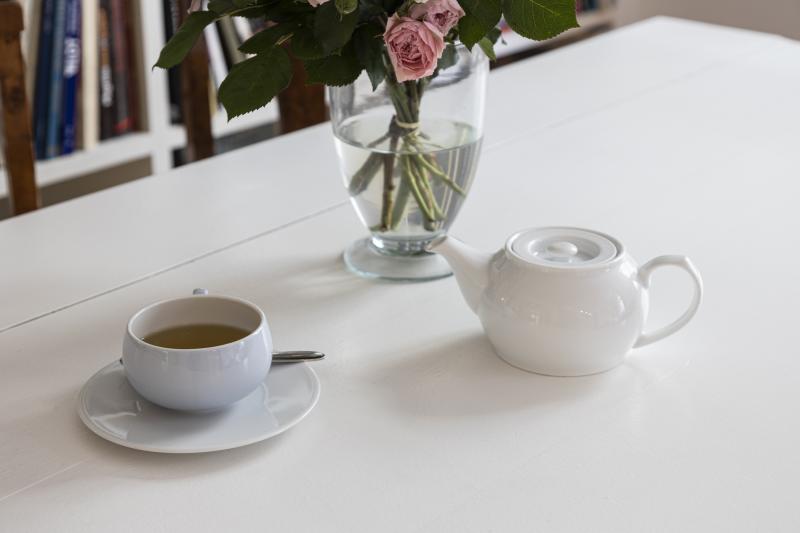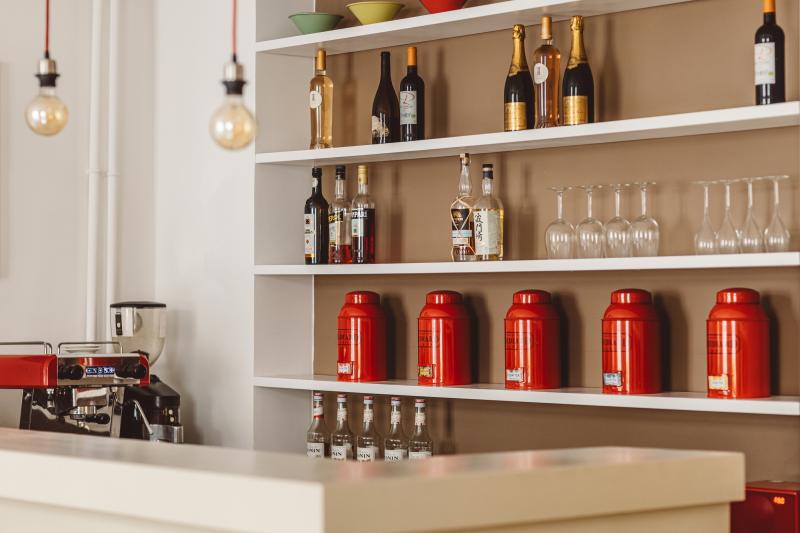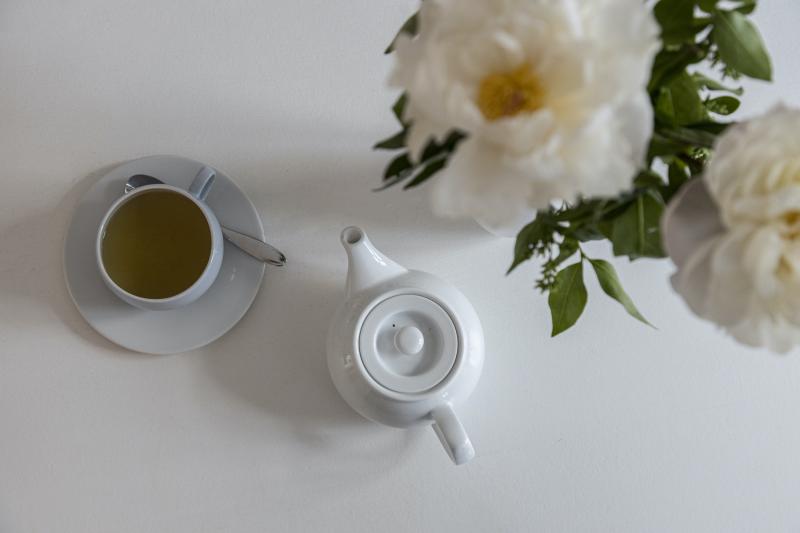 The Bar
A peaceful and
welcoming cocoon
From 07:00, our bar welcomes you for a strong coffee or a fragrant tea, accompanied perhaps by a slice of homemade gâteau or a viennoiserie from our neighbouring bakery. With its high stools, deep sofas, and well-stocked library, the bar is a place where you can find a peaceful and welcoming cocoon in which to take a moment or two just for yourself at any time of the day. On the menu, you will find an assortment of wines and champagnes, Parisian craft beers, soft drinks from selected brands and hot and cold drinks, including homemade fruit juices. To accompany them and satisfy your hunger pangs, fresh fruit, homemade gâteau and tempting little viennoiseries are offered...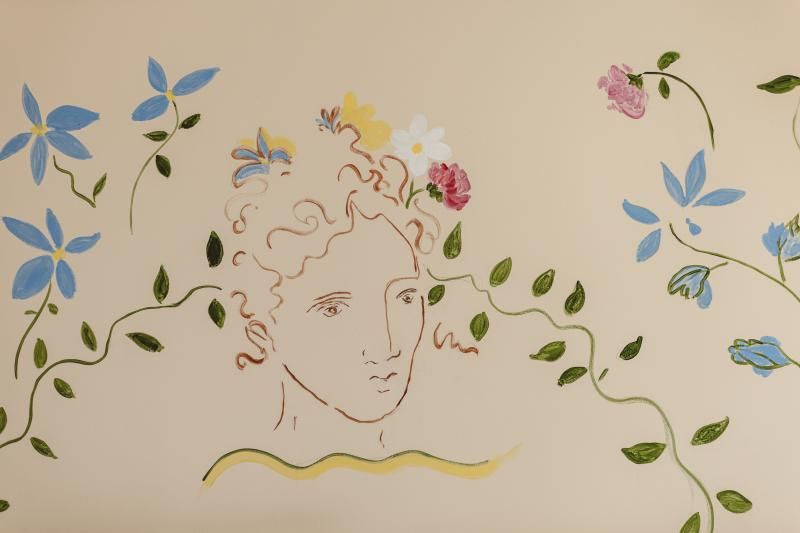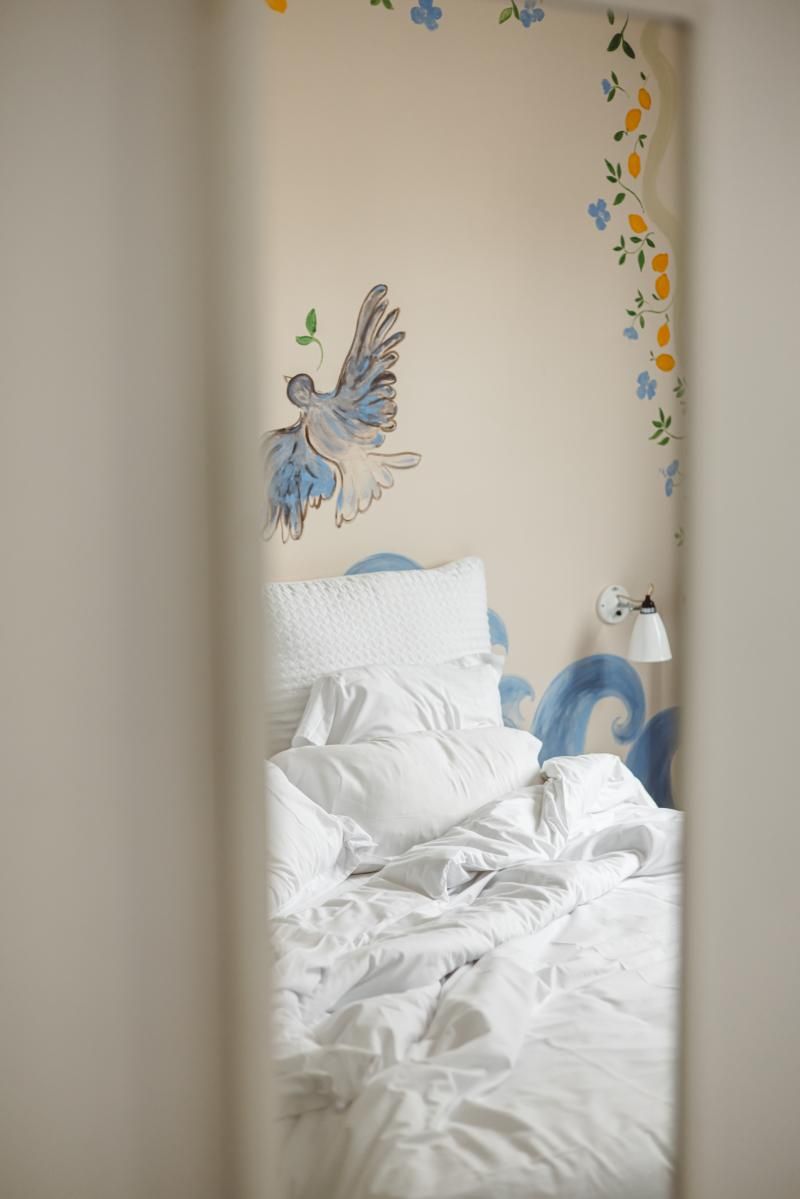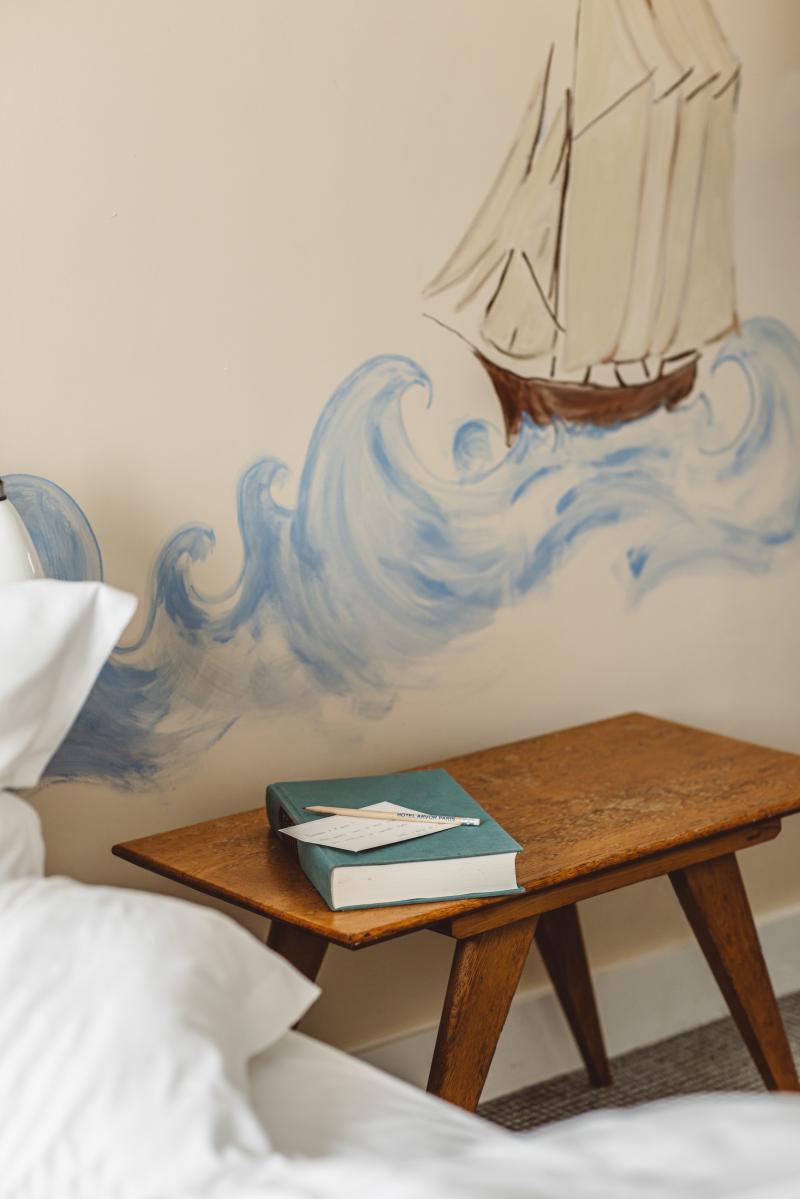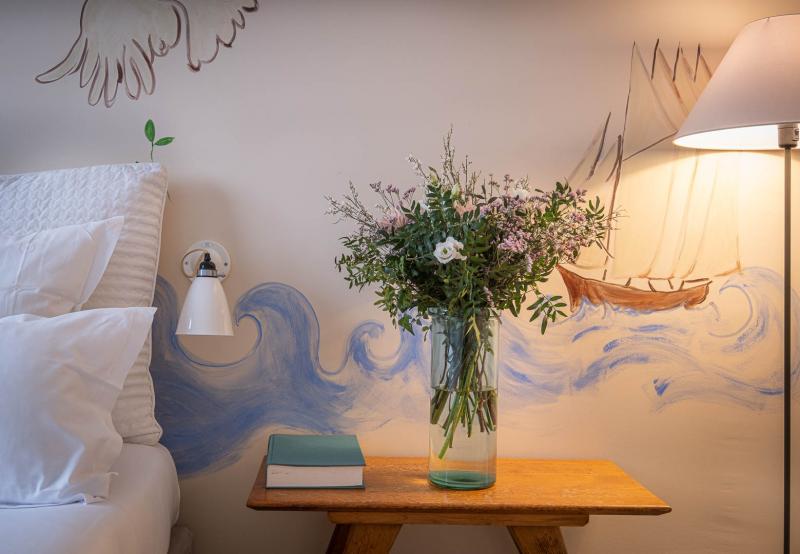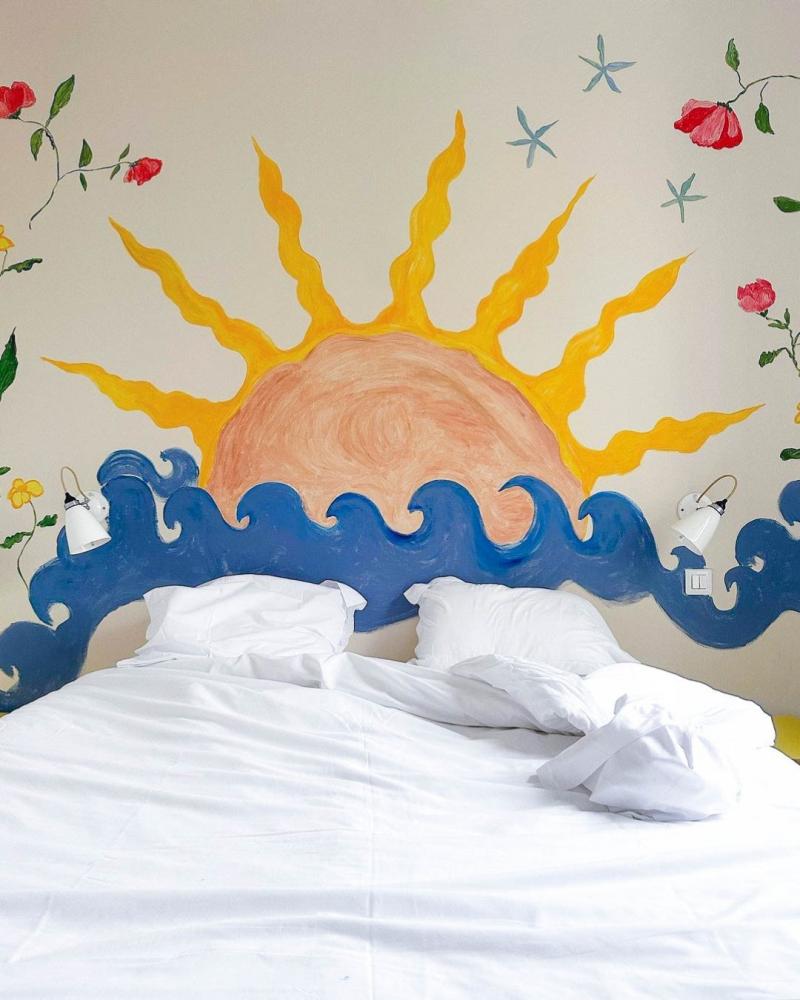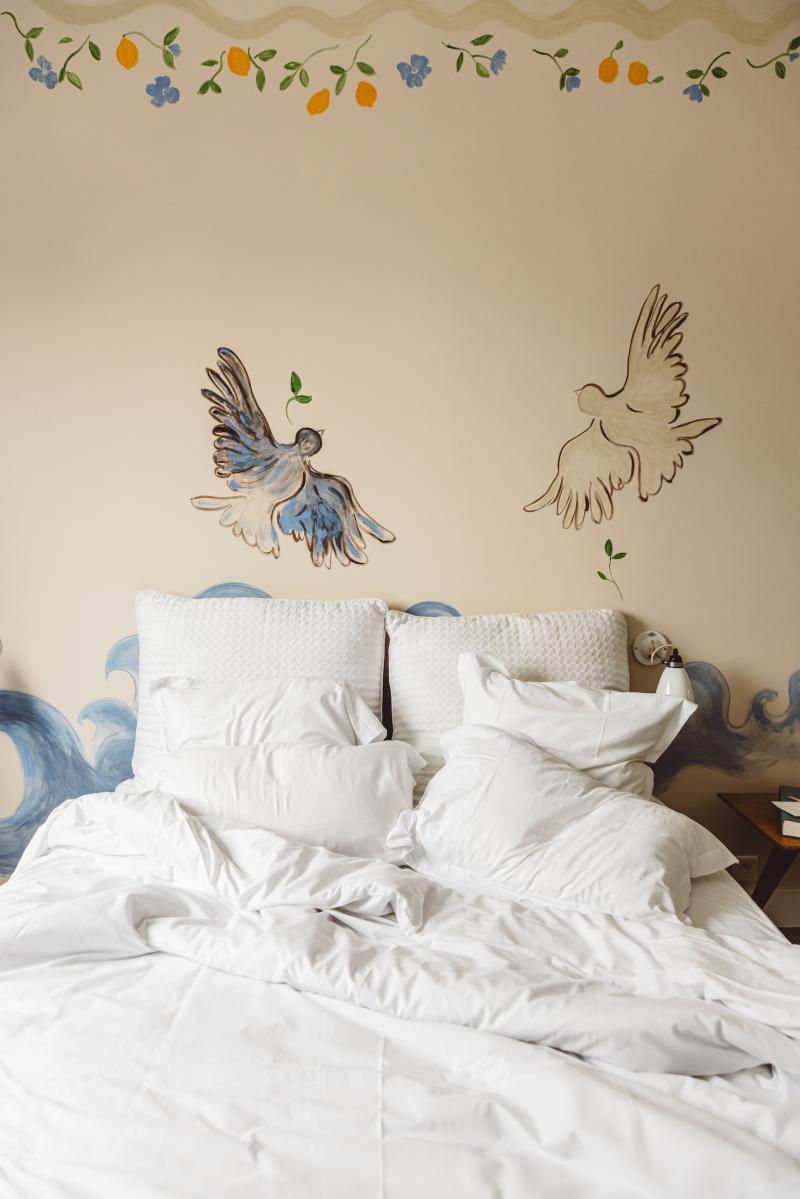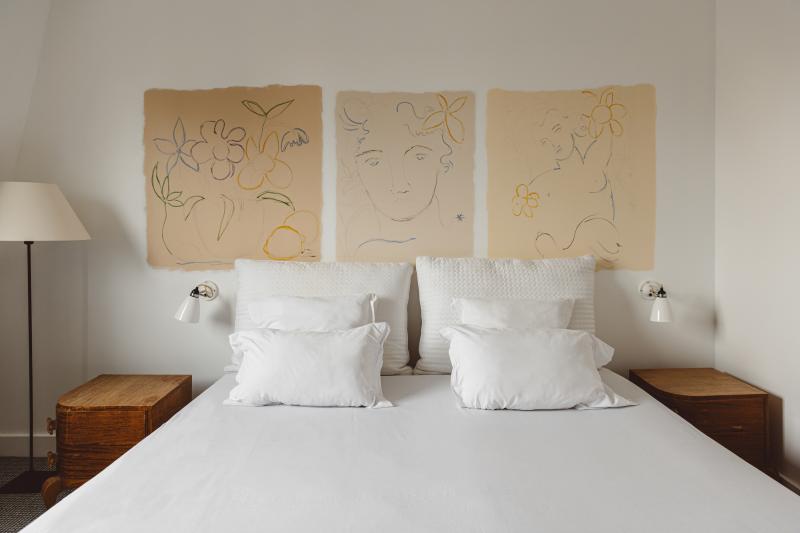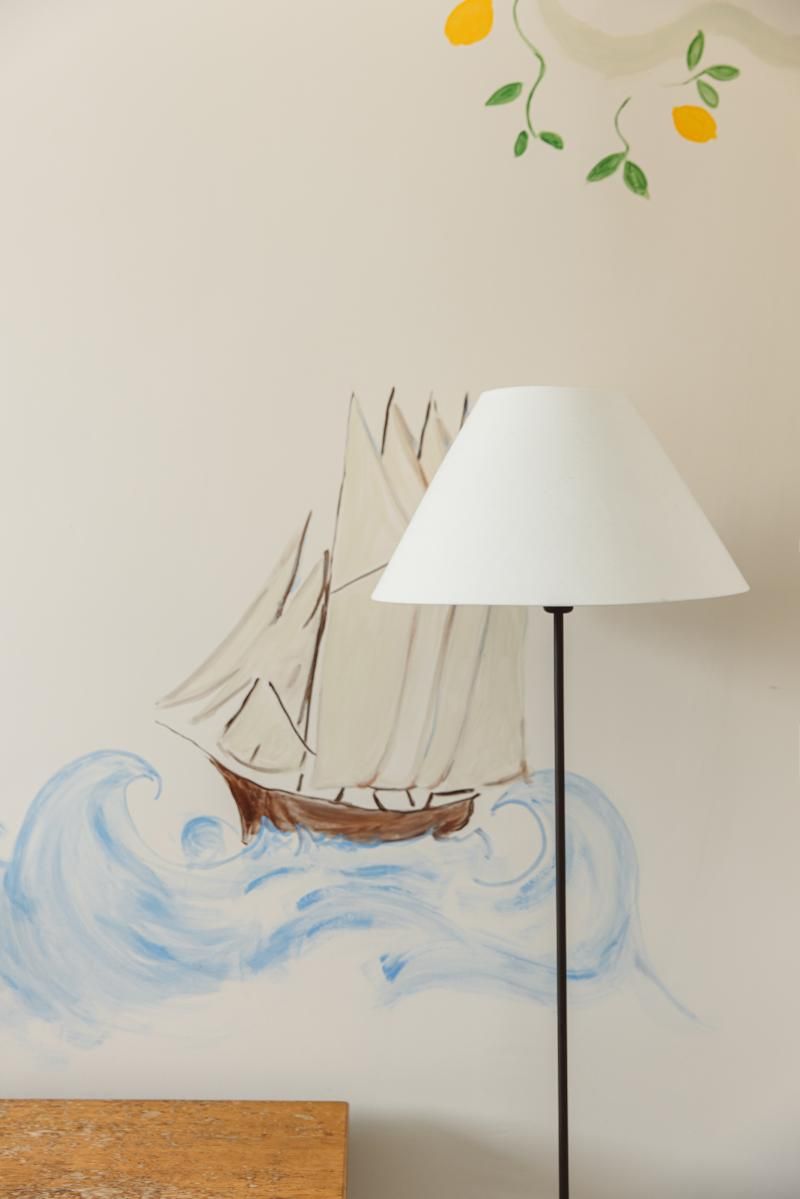 At the Hotel Arvor,
art is never
far away
Art as a way of life
Situated in the heart of the Nouvelle Athènes district, a few steps from the Gustave Moreau and Romantic Life museums, it is only natural that the Hotel Arvor would have a connection to art in general and painting in particular. The artist Nina Koltchitskaia has taken over its spaces to convey her vibrant vision and aesthetics. But not to transform the Hotel Arvor into an exhibition gallery, quite the contrary! Art is everywhere, not to be admired for its own sake, but to give warmth, humanity, and life to all the common areas and rooms. It's art as an art de vivre.